Clipper Ship │ Wooden Wand
This record was one of the most unheralded of the year - not surprising when you consider the ego-less nature of the artist and record label responsible for it. But no album made a bigger impact at Cream Puff this year. James Toth's sagacious lyricism bleshes perfectly with arrangements both simple and complex. Covering everything from sparse folk to looping, motorik drone, Clipper Ship is another essential record from a songwriter whose discography is full of them.
What in the Natural World │Jake Xerxes Fussell
This is the richest sounding album of the bunch. No surprise - some of it was recorded at Black Dirt Studios, the place where good songs go to become great. The low end is dense and warm; the electric six-string, plucky; the banjo, alive and well. Jake's treatment of these vernacular songs reflects lessons learned from a life spent on the backroads of the American South.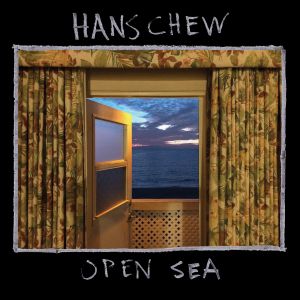 Open Sea │Hans Chew
On Open Sea, the piano playing Chew shifts his ribald energy to electric guitar. Backed by the Rhyton rhythm section, he and fellow guitarist Dave Cavallo stretch most songs past the five-minute mark, allowing plenty of space for the jams.
HAZ BINS │ Aki Onda, Tashi Dorji, and Che Chen
HAZ BINS is a live performance put to tape, and it is hard to figure out who is doing what. Tashi sticks to electric guitar, but Aki plays "cassettes, electronics, and objects" while Che works a tape machine (in addition to guitar and saxophone). It's a you-had-to-be-there story for the underground - a mish mash of desert rock, drone and free jazz.
50 │ Michael Chapman
According to Michael Chapman, 50 is his "American" record, the one he's been chasing his whole career. It's also Steve Gunn's first producer credit, but the real flavor comes from Nathan Bowles' claw-hammer banjo. He lays down the hooks for Chapman's aramanthine voice, which simmers amidst a backdrop of celestial guitars.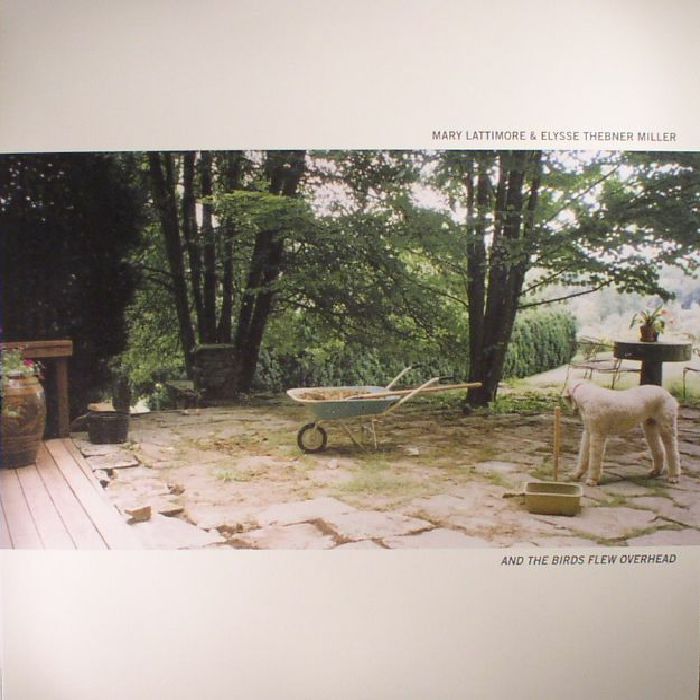 And the Birds Flew Overhead │ Elysse Thebner Miller & Mary Lattimore
Like the home photo that adorns the cover, this record is a snapshot. Mary (with harp) and Elysse (with synthesizer) joined forces for an improv set. The result: ethereal, ambient music done the right way. Someone send Brian Eno a copy.
Joan Shelley │ Joan Shelley
Joan Shelley's self-titled album is a gorgeous collection of songs, with skilled fretwork from guitarists Nathan Salsburg and Jim Elkington and subtle, forceful drumming from Spencer Tweedy. Shelley shines on guitar too, but it's her perfect voice and timeless songs that carry the day.
Vibe Killer │ Endless Boogie
This record is all grit. ZZ Top riffs undergird Beatnik stream-of-consciouness lyrical madness. Chock full of eight minute chug-a-lugs, this heavy psych blues record made chief-Head-in-charge Paul Major one of 2017's most interesting artists.
Portico II │ Futurebirds
Ever heard of MLB batting champ Larry Walker? Neither had we, but he's an example of how consistency isn't always rewarded with recognition. As Futurebirds enter adulthood, their fanbase is steadfast and their ability to sing harmonies remains unmatched. They're also the band - more than any other - that reminds us rock and roll is supposed to be fun.
4:44 │Jay Z
This one came as a surprise. The stripped down production. The excellent samples. The humor. The themes here are for the adults: family drama and the importance of redemption. Wealth-creation. Financial responsibility. Commitment to black-owned businesses. The record is not without its flaws, but with a Grammy nomination and that revealing New York Times interview, Young Hova excels as hip hop's elder statesman.
Quazarz I & II │ Shabazz Palaces
Dense. Challenging. Opaque. And...there's TWO of them. Digesting these two albums is akin to exploring Sun Ra's catalogue. We're still unpacking this Afrofuturist space rap, but with songs like "Shine a Light" and "30 Clip Extension," it's a fun slog that rewards repeat listens.
Best Troubador │ Bonnie "Prince" Billy
Will Oldham is a songwriter's songwriter, and everyone from Johnny Cash to John Legend has performed his material. This year, Oldham paid homage to one of his own favorites Merle Haggard. It's a double LP of Haggard covers, recorded in a house with a generous dollop of saxophone. This lovely record is a great entry point into the massive catalogues of Oldham and Haggard alike.
Reaching for Indigo │Circuit Des Yeux
Nothing sounded quite like Hayley Fohr's psychedelic church music in 2017. With Asheville's Tyler Damon on drums and Bitchin Bajas' Cooper Crain in the producer's booth, Hayley Fohr's baritone voice blazes a new trail in drone, folk and post-rock.
Simultonality │ Natural Information Society
All instrumental. Jazz meets drone meets African music. Bandleader Joshua Abrams was an original member of The Roots before moving to Chicago and joining up with the Tortoise/Bitchin' Bajas scene. This record is for those who dig the jams.
Bay Head │ Gunn-Truscinski Duo
It's hard to tell what's improvised here and what's planned, but the result is a deep groove record that is equally abstract as it is blues-based. Gunn, with guitar, locks in on drummer Tuscinksi. It is a cosmic bond based on years of playing with – and listening to – each other.
The Ecstatic Music of Alice Coltrane Turiyasangitananda
Come for the story - the ashram, the first time singing, the transition from harp to synthesizer, the direct-to-cassette recording for ashram members only – but stay for the music. Ecstacy, bliss, transcendence: mission accomplished.
The Hourglass │ Blame the Youth
Blame the Youth were everywhere in Charlotte this year. Numerous festival appearances, front page features in local rags, non-stop gigs. NPR even showed them some love. Their debut record is an homage to the 1990s and a disarming collection of alt-rock radio staples. Grunge, neo-soul, jam interludes: it's all there.
Body Language │ Junior Astronomers
The other great local release this year came from Junior Astronomers. Body Language is affirming, fist-pumping Friday night music and a great example of why this band forms the bedrock of the Charlotte scene.
Private Energy (Expanded) │ Helado Negro
Helado Negro manipulates programmed beats, samples, and synth riffs to create spacey lounge music. It's a thoroughly modern sound that somehow stays rooted in the Ecuadorian and other Latino music of Lange's youth in Florida. Imagine Panda Bear singing in Spanish or a cumbia Ariel Pink song.
Drunk │ Thundercat
For those that were already in the know, it wasn't Kendrick Lamar who blazed the trail for the Los Angeles jazz scene. It was Thundercat. As Kamasi Washington told Pitchfork, "Thundercat…stepped out there and made his own thing…it felt like he opened up a door that had been closed." Drunk opens many doors, indeed. In addition to making Michael McDonald and Kenny Loggins (sort of) cool without (much) irony, songs like "Them Changes" and "Friend Zone" are examples of space funk at its best.
Goths │ The Mountain Goats
Goths is not the only Merge release to reference the band Sisters of Mercy. Hiss Golden Messenger does too. But "Andrew Eldritch Is Moving Back to Leeds" is the most notable and the highlight of an orchestral record that features a gospel choir and sublime sax work from Matt Douglas. John Darnielle, part-time novelist/full-time indie star, is as sharp as ever. And with him, as always, are Peter Hughes and John Wurster on the low end. The Mountain Goats, an American institution, march on.
It's a Myth │ Sneaks
Although DC post-punk Eva Moolchan comes from the same town as Minor Threat, her musical touchpoints are Suicide and Gang of Four. She pairs minimalist drum machine with bass and deadpan Dada lyrics. The result is short bursts of dance-able earworms.
Hallelujah Anyhow │ Hiss Golden Messenger
Eleven months after Heart Like a Levee, companion piece Hallelujah Anyhow entered the airwaves. It's a Workingman's Dead/American Beauty combo, born of an urgency the band felt while on tour. They forged a cosmic connection as players, and each night on stage offered a chance to strike down that day's Trump-imposed horror. The result is the most uplifting record of the year.
Marooned With the Treasure │ Blank Range
It's an outstanding Crazy-Horse-meets-Deer-Tick debut from Blank Range, a band of country-rockers who cut their teeth as the opening band for many different acts this year. But with the array of talent on display here – "Crimson Moon" swings; "The Season" rips – look out for these upstarts to be headliners soon.
A Deeper Understanding │ The War on Drugs
For the record, this is Cream Puff's favorite album of the year. The band keeps getting better, with bigger sounds, better gear, and more urgency. Adam Granduciel and Jeff Zeigler work miracles in the production booth and somehow turn all those synth washes and programmed beats into the most human record of the year.
May 1977: Get Shown the Light │ Grateful Dead
No band from the 1960s maintains its cultural relevance as well as the Grateful Dead does. From Fare Thee Well to Day of the Dead to my main man John Mayer, the band is always finding ways to sate the hunger of the faithful. This year, in addition to Amir Bar-Lev's engrossing documentary, the Dead dropped their legendary 1977 Barton Hall show (and the gigs immediately before and after it) on us and gave them the full reissue treatment. We've heard these gigs before, but it sure is nice to hear the 1977 shows benefit from 21st Century mastering and production.